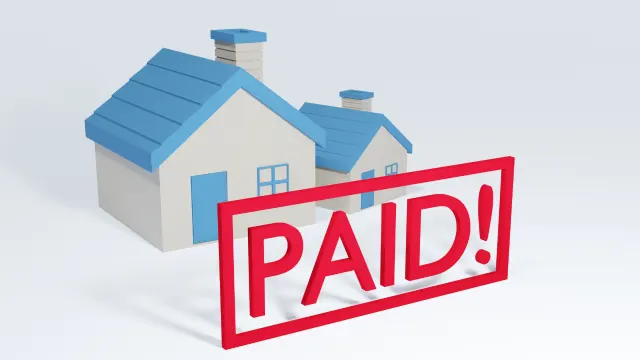 Mortgage Protection Unveiled: How Life Insurance Safeguards Your Home for Your Family
For many individuals and families, owning a home is a significant milestone and a symbol of financial stability. Your home is not only a place to create memories but also a valuable asset that holds both sentimental and monetary value. Protecting this asset is essential, especially in times of unexpected events. This is where the concept of mortgage protection through life insurance comes into play. In this article, we'll delve into how life insurance can serve as a powerful safeguard for your home and your family's future.
Understanding Mortgage Protection
Mortgage protection is a financial strategy that aims to ensure your loved ones can continue living in their home without the burden of mortgage payments in case of your untimely passing. A life insurance policy is at the core of this strategy, providing a safety net that covers the outstanding mortgage balance. This ensures that your family can maintain their living situation and avoid the potential stress of losing their home due to financial constraints.
1. Preserving Your Family's Home
Losing a loved one is emotionally devastating, and the last thing you want your family to worry about during such a time is the possibility of losing their home. Mortgage protection life insurance steps in to ease this burden. By paying off the remaining mortgage balance, the policy provides your family with the security of a debt-free home. This stability can be especially crucial when dealing with grief and adjusting to life without you.
2. Ensuring Financial Stability
The passing of a family member often brings about significant financial changes. Without proper preparation, the sudden loss of income can lead to financial strain, making it challenging to cover everyday expenses, let alone mortgage payments. Mortgage protection life insurance guarantees that even if the primary breadwinner is no longer there to provide, the financial stability of the family is upheld.
3. Providing Time to Heal
The grieving process takes time, and major financial decisions are best made when emotions are not clouding judgment. By having mortgage protection in place, your family is granted the time needed to make informed choices about the future of the home. They won't be forced into hasty decisions, such as selling the house due to financial pressures, and can focus on healing and rebuilding their lives.
4. Tailoring Coverage to Your Needs
Mortgage protection life insurance is not a one-size-fits-all solution. Policies can be customized to align with your specific needs and circumstances. You can choose a policy that covers the exact amount of your mortgage or opt for additional coverage to address other financial needs, such as education expenses or outstanding debts. This flexibility ensures that your family's unique situation is taken into account.
5. Cost-Effective Protection
Compared to some other forms of life insurance, mortgage protection policies often come with lower premiums. This affordability makes it an accessible option for many families seeking to safeguard their homes. It's a strategic way to provide substantial financial protection without overburdening your budget.
6. Peace of Mind for Your Loved Ones
One of the most valuable aspects of mortgage protection life insurance is the peace of mind it offers. Knowing that your family will not face the possibility of losing their home due to financial constraints can provide immeasurable comfort. This peace of mind extends beyond your lifetime and can positively impact your family's well-being for generations to come.